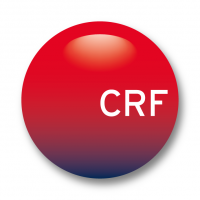 Centro Ricerche FIAT SCpA
Research & Technology Organization
Orbassano (near Torino), Italy · Italy | SAAS
About Centro Ricerche FIAT SCpA
CRF (Centro Ricerche Fiat SCpA) was established in 1978 in Orbassano (Turin). Today CRF is the principal focal point for the research and innovation activities of FCA (Fiat Chrysler Automobiles), with the mission to:
• develop and transfer innovative powertrains, vehicle systems and features, materials, processes and methodologies together with innovation expertise in order to improve the competitiveness of FCA products;
• represent FCA in European collaborative research programs, joining pre-competitive projects and promoting networking actions;
• support FCA in the protection and enhancement of intellectual property.

With a workforce of approximately 900 full-time professionals, CRF develops research and innovation along the three principal axes of sustainability:
- Environmental Sustainability, which encompasses all aspects relating to energy efficiency as well as to the reduction of the impact on the environment over the entire lifecycle of the vehicle;
- Social Sustainability, focusing on the safety of transportation systems through the development of active, passive, preventive and cooperative solutions while addressing the mobility of all users irrespective of their specific needs;
- Economically sustainable competitiveness, oriented towards viable innovation, i.e., improving the performance and functionality of new vehicles in a cost-effective manner while reducing the time-to-market of research results.

The wide range of activities conducted at CRF require strategic competences, not only in the field of automotive engineering, but also in the fields of manufacturing, advanced materials, ICT and electronics. For these activities, diverse state-of-the-art laboratories and extensive test facilities are available, including advanced engine & vehicle testing facilities, EMC chambers and a dynamic driving simulator with immersive virtual reality.

Through the cooperation with a pan-European and increasingly global network of more than 1700 partners from industry and academia, CRF is also involved in many collaborative research projects at the national and European level in partnership with all the key public and private stakeholders concerned with sustainable mobility, targeting specifically the industrial exploitation of research. CRF participates with a leading role in the European "Green Vehicle Initiative" and "Factories of the Future", the Public Private Partnerships conceived by the European Commission in 2009 to focus public and private research on issues of direct and significant relevance to the Europe with regard to the competitiveness of industry and employment. Within this context, CRF is actively involved in key European Technology Platforms including: ERTRAC (road transport), EPOSS (smart systems), EUMAT (materials), MANUFUTURE (manufacturing), each of which has proved to be particularly effective at bringing together key stakeholders within an integrated approach to research and innovation. CRF also supports the Joint Technology Initiative ECSEL (Electronic Components and Systems for European Leadership).

The Intellectual Property developed by CRF includes a total of over 2500 patents, both granted and pending, protecting around 600 inventions. Over recent years the technology-driver role of CRF has enabled the industrialization and commercialization of a significant number of distinctive and highly innovative products for FCA including, in the powertrains area: the Diesel Common Rail system (UNIJET and MultiJet), the MULTIAIR system with the TwinAir engine, the CNG (Compressed Natural Gas) and the DDCT (Dual Dry Clutch Transmission) technologies; and in the vehicles area: energy saving air-conditioning systems, the Blue&MeTM connectivity product, Driving Advisor and Magic Parking driver-assistance systems and the ECODriveTM eco-navigation solutions.
Research areas
Electronics, IT and Telecomms
Industrial manufacturing, Material and Transport Technologies
Industrial Technologies
Energy Technology
Physical Sciences and Exact Sciences
and 7 more
Organization Website

Organization Type

Research & Technology Organization

Founded

1978

Headquarters

Orbassano (near Torino), Italy
Start collaborating Now!
We are currently seeking best-in-class collaboration partners for the postings listed below. You can respond to current opportunities by browsing the listed entries. We do want to invite you to cooperate with us so please contact us through the available template and we will get in contact with you. Please provide as much detailed information as possible in order to facilitate the engagement process.
Contact Person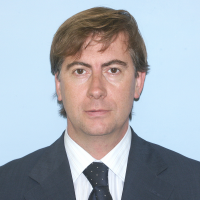 David Storer
Alliance Manager at Centro Ricerche FIAT SCpA